Our plant in Gliwice, Poland
Facts
Employees: 670
Building area: 50.000 m²
Year of foundation: 2004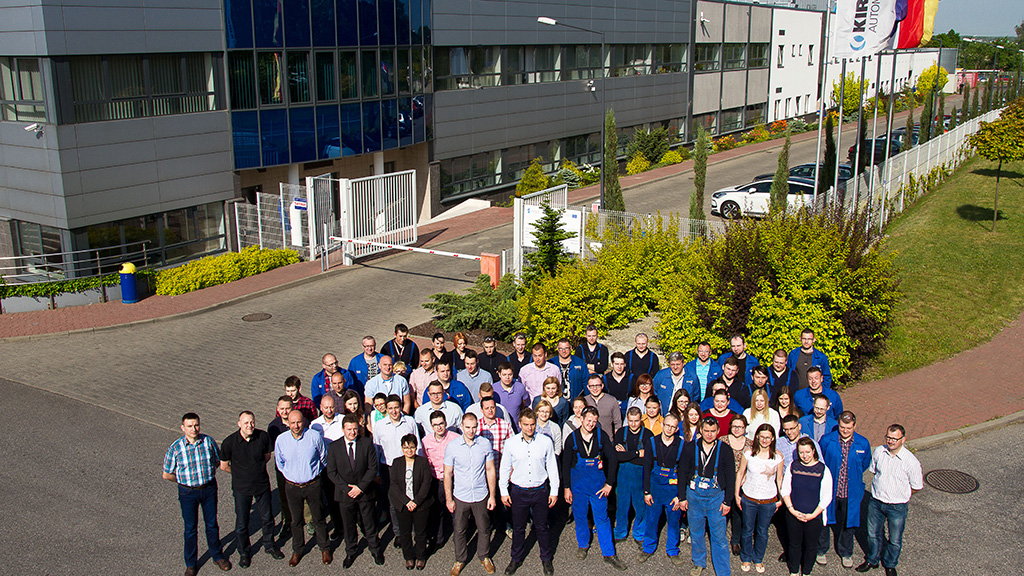 The beginning of KIRCHHOFF Automotive's Gliwice/Poland site dates back to 2004, after a 3800 m² production hall on the premises of Mechanical Works BUMAR was leased. After the first successes on this small production site, a decision was made to purchase a plot of land in the special economic zone of Katowice - Gliwice subzone - and to continue development. The company, which has been built from the ground up, is developing dynamically. Currently its usable area is almost 50 thousand square meters. It is located on 2 plots of land with a total area of 13 hectares. This gives the location great industrial potential.
The production plant in Gliwice specializes in the production of metal structural parts for the body and chassis to form assemblies such as engine frames, dashboard carriers, underbodies and bumper systems. In addition to traditional automotive processes such as stamping, spot welding, welding and cathodic dip coating, the latest automotive technologies such as press hardening and laser welding are used to produce very light yet strong parts, which is particularly important from a safety and environmental protection point of view. The plant is characterized by a high level of automation and robot-aided processes, over 240 robots are equiped at the plants. The previous investment value of KIRCHHOFF Automotive Gliwice exceeds 600 million Polish zlotys.
Working and living in the region
Gliwice is one of the most charming cities in the southern part of Poland. It is a popular destination for cultural and sports events. In the popular Gliwice Arena 'Hala Gliwice', up to 15,000 people can attend local, national and international events. Gliwice has excellent transport connections - due to the nearby airport in Katowice. Gliwice is home to the Silesian Technical University, one of the most famous Polish universities. Many of the country's prospective engineers are educated here. This represent an important foundation for potential skilled workers for more than 65 companies located specifically in the Special Economic Zone in Gliwice. One of the most beautiful tourist attractions in Gliwice is the 'Old Town', which has been preserved in medieval style. The centre of the Old Town is the impressive Town Hall in the middle of the Market Square. The Gliwice Radio Station is also worth seeing. With its 111m high wooden tower, it is the highest wooden construction of this kind in Europe. Gliwice is a city with a rich history of over 760 years. It is a place where tradition, multicultural heritage, science, and forward-looking hi-tech solutions merge together.