From a single part to the body-in-white structure
Ever since cars have existed, we have been developing, producing, and supplying metal parts—and, for the vehicles of today, hybrid structures—for the automotive industry. From a manufacturer of individual parts, we have grown into an internationally recognized development supplier of components and body-in-white structures.

KIRCHHOFF Automotive provides vehicles worldwide with extra stability and safety.
But we also offer our customers much more than that: we make a considerable contribution to the growth of their competitiveness.

The crucial cost and logistical advantages of our streamlined, medium-sized company structure with international presence serves a single purpose: to drive the market success of our customers and safeguard our innovative strength and earning power. This is our pledge worldwide.

21-09-22
The truck of the future drives electrically...
and of course with body elements from KIRCHHOFF Automotive. Around 1400 exhibitors from 42 countries are presenting their innovations for transportation and logistics at the IAA Transportation in Hanover.
KIRCHHOFF Automotive will be there together with ENGINIUS, the new brand for hydrogen trucks from KIRCHHOFF Ecotec. Central topics at the world's largest mobility event are climate protection, alternative drives, digital networking and concepts for the growing delivery traffic in cities. With ENGINIUS, the KIRCHHOFF Group has an absolutely unique selling point at the trade fair. The hydrogen vehicles with fuel cells are currently the only ones with a European type approval. Around 30 waste collection vehicles are already in daily use in many cities in Germany, largely without noise and above all without emissions. The interest in the joint stand of the two largest divisions of the KIRCHHOFF Group is correspondingly high. Lower Saxony's Minister President Stephan Weil and the President of the German Association of the Automotive Industry (VDA) Hildegard Müller also visited KIRCHHOFF Automotive/ENGINIUS with many accompanying journalists.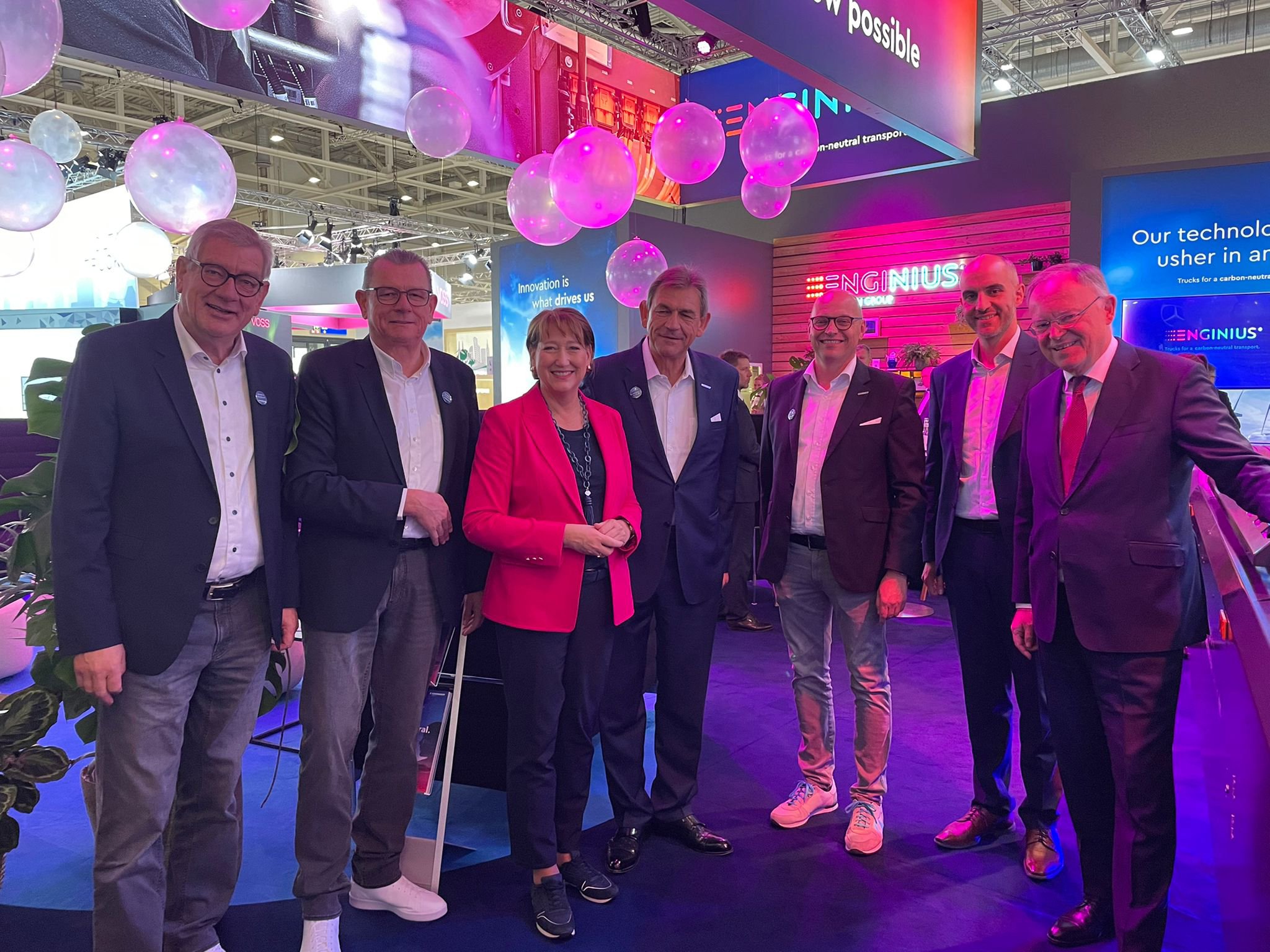 ---