Our plant in Craiova, Romania
Facts
Employees: 300
Building area: 15.800 m²
Year of foundation: 2011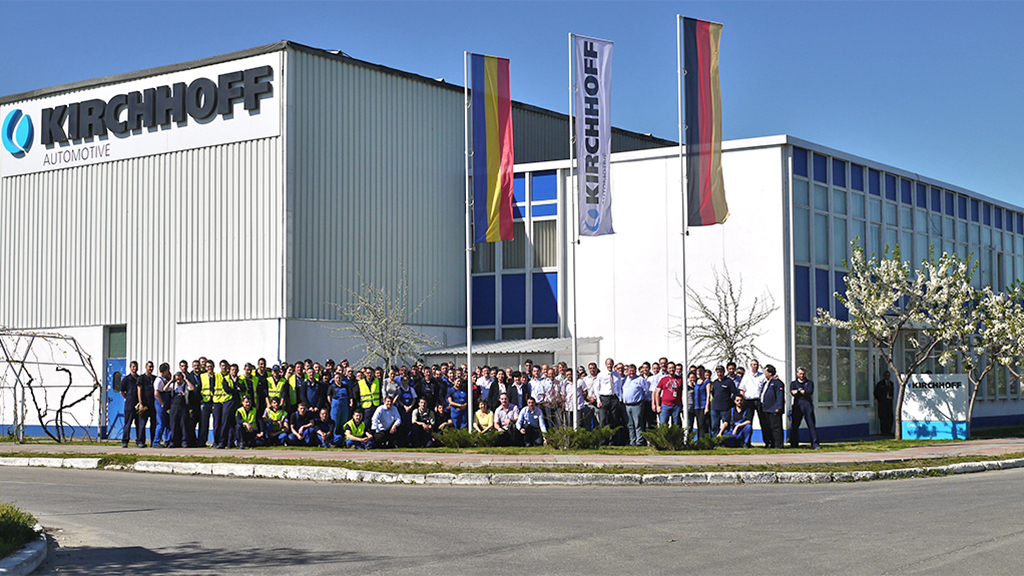 In 2012 KIRCHHOFF Automotive opened its first plant in Romania. It is located in the grounds of the Ford plant in Craiova and delivers numerous body structural parts "just in time".
The key facts about the production facility are: 15,800 m² of production and logistics area, state-of-the-art robot welding technology, and JIT deliveries every two hours. This is one of the largest new start-up project that KIRCHHOFF Automotive has realised.
Name:

Gabriel Porojan


Address:

KIRCHHOFF Automotive Romania SRL

Henry Ford Street no. 29

200745 Craiova

ROMANIA

Contact
Working and living in the region
Craiova is Romania's sixth-largest town and the capital of Dolj County. The city lies on the eastern bank of the river Jiu in central Oltenia (Lesser Wallachia). Situated in the centre of the country, between the southern Carpathians in the north and the Danube in the south, Craiova has always been an important political hub. Craiova is the most important trade city west of Bucharest and the biggest city in Oltenia. Despite an earthquake in 1790, the plague in 1795, and the Turkish invasion in 1802, during which the town was burned to the ground, Craiova has always remained a thriving trade centre.
Founded on the location of the Dacian fort Pelendava (which was later known as the Roman Castra Nova), the university is proud of its academic heritage and its wealth of historical personalities. Its alumni include the Wallachian Prince Mihai Viteazu (Michael the Brave), who, in 1600, united the three Romanian principalities for the first time; the sculptor Constantin Brâncuși, who studied at the Craiova School of Arts and Crafts from 1894 to 1898 (Scola de Arte si Meserli) and who erected his first sculptures here; and the Craiova-born Petrache Poenaru (1799–1875), the inventor of the first cartridge fountain pen.
At the beginning of the 1960s the city developed into a powerful industrial centre. Industry still makes up the majority of the economy.
Craiova is a city that has evolved over the course of history, with many tourist attractions, including the inspirational landscape of the Nicolae Romanescu Park, the third-largest park in Europe.