Our plant in Iserlohn, Germany
Facts
Employees: 600
Building area: 44.000 m²
Year of foundation: 1982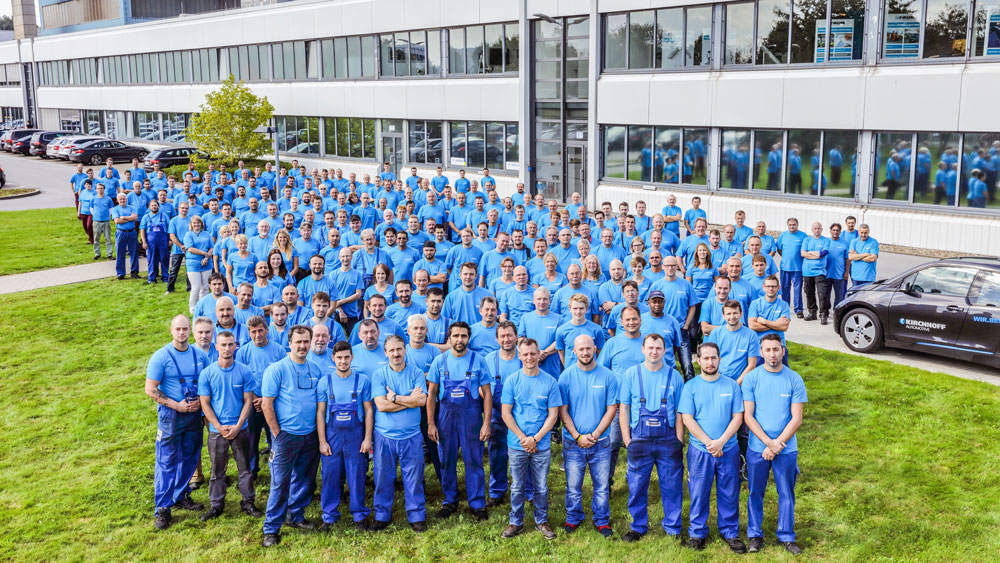 At our plant in Iserlohn we primarily produce chassis and drive components for the commercial vehicle industry; in particular, we process high-strength materials up to 12 mm thickness on presses with up to 2,500 tonnes of pressing force to form metal structure parts for commercial vehicles.
We are also able to produce partially hot-formed body components with different strengths, optimised for weight and crash performance, such as A and B pillars as well as side members.
Working and living in the region
Iserlohn-known as the "forest town"-is characterised by its perfect balance of rural charm and the cultural amenities of a town. Cafés, restaurants, bars, and beer gardens are all equally represented, as are the shopping amenities in both large department stores and small boutiques.
Culture can be found, amongst other places, at the park theatre, numerous museums, and events. Iserlohn has also made a name for itself as the location for the southern Westphalian technical college and the BiTS-The Business and Information Technology School.
The forest town may be multi-faceted, but venturing beyond its borders is also well worth it. Thanks to its excellent transport network, the Ruhr region is within easy travelling distance and before you know it, you're in Düsseldorf, Cologne, or Münster. On the other hand, the nearby Hochsauerland will lure you-in summer with its reservoirs and in winter with a variety of winter sports activities.
Nature lovers will enjoy over 200 km of pathways and attractive day trip locations within a short distance from the town centre, such as the Seilersee and its surroundings.
Headed up by first division ice hockey team Iserlohn "Roosters" and the second division basketball team Iserlohn "Kangaroos", sport plays an important role in the town. Practically any sport can be enjoyed in one of the many clubs around.