Zoe about her job
Zoe works in the HR Department at the Suzhou location of KIRCHHOFF Automotive in China. She began as a receptionist and within five months became an assistant in the HR department.
Taking on responsibility in HR
"Thanks to their website I became aware of KIRCHHOFF Automotive. Today, I am happy to say that I am a part of KIRCHHOFF Automotive. In the HR department, I am responsible for the organization and follow-up of further training measures. Furthermore, I also prepare the daily attendance/absence lists with the help of special HR software, which also covers specific reports on illness, business trips, and training courses."
New tasks—new challenges
"The transition from being a receptionist to my role as an HR assistant was a challenge for me. But with the help of my colleagues and the support of my supervisor I was able to get started quickly. I was able to expand my knowledge to new areas and thus advance in my own further development. I have a diverse job that presents new and interesting tasks each day. It is thus particularly important to me that my team supports and assists me whenever I have questions. For larger projects, the individual team members take on the roles in which they excel. This is how we are able to successfully handle projects in a timely and efficient manner."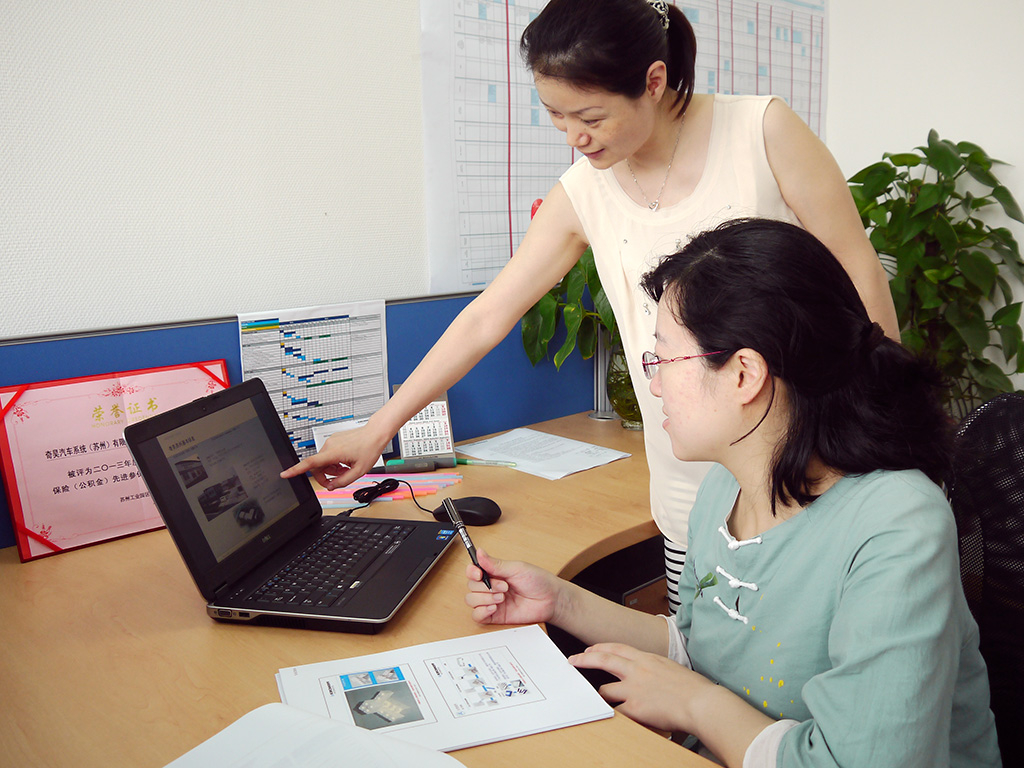 "The transition from being a receptionist to my role as an HR assistant was a real challenge for me. But with the help of my colleagues and the support of my supervisor I was able to get started quickly."