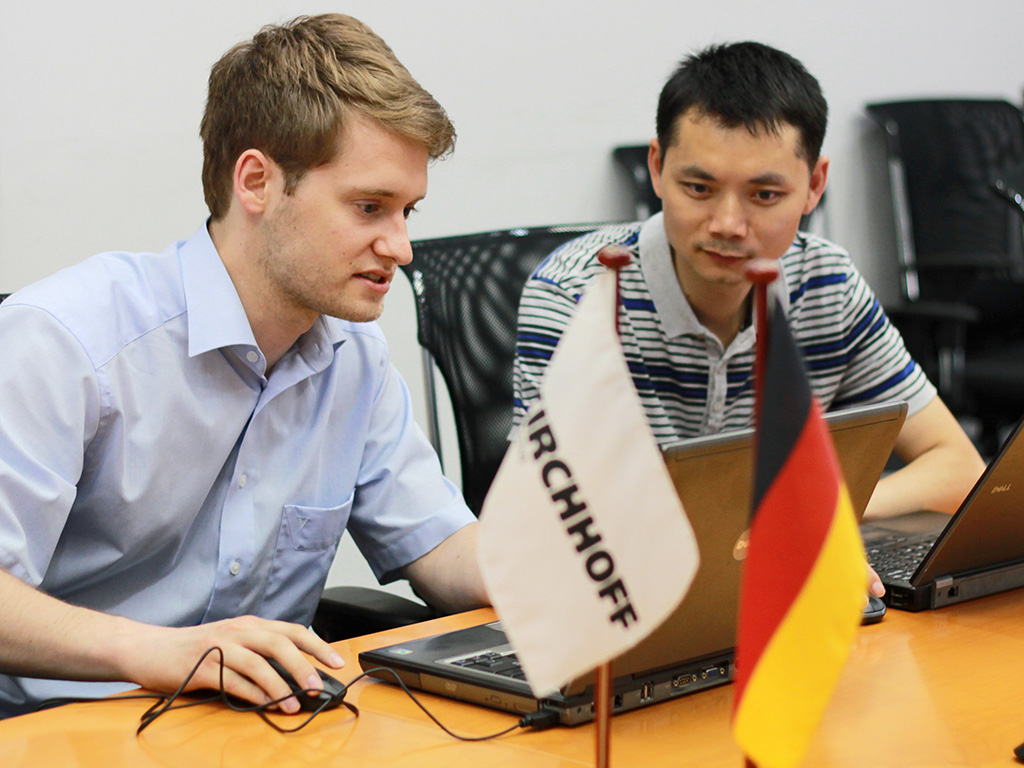 "What I especially like at KIRCHHOFF Automotive is the interaction between the different locations."
Lukas about his job
Lukas is an Intern in Logistics Business at our Suzhou location in China. This department covers all corporate functions that are directly linked to the key objective of the company, i.e. the production of components for the automotive industry.
A diverse area of activity
"At the beginning of my internship, I was given a tour through all the different areas of the Company and gained a detailed introduction to all the departments I would come to know in the coming weeks."
"In the first few days I focused on preparing quotes. In addition, I was allowed to make plans for new areas of process optimization and also add my own suggestions. Right from the start, I was able to take on responsibility and introduce some of my own ideas. I subsequently wrote my BA thesis on the material flow optimization for Volvo trucks. My internship at KIRCHHOFF Automotive allowed me to expand my knowledge and gain a better understanding of certain processes, thereby enabling me to submit an outstanding BA thesis."
With each other, not against each other
"What I especially like at KIRCHHOFF Automotive is the interaction between the different locations. We are able to achieve good results within a short time frame only thanks to our excellent communication within the Company. The pleasant working atmosphere and the flat hierarchy absorb potential stress factors before they can even arise."