Our Sales & Engineering Office in Troy, USA
Facts
Building area: 1.235 m²
Year of foundation: 2011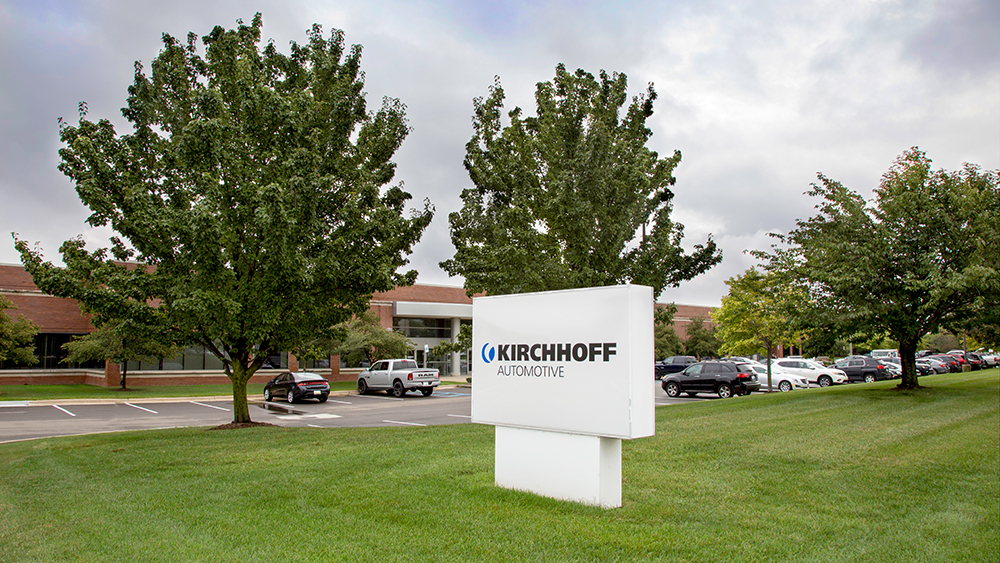 The KIRCHHOFF Automotive Troy Sales & Engineering Office houses the North American Sales Team and Sales Customer Business Units. This includes Advanced Product Engineering, Program Launch Management, Program Management, Technical Input, and On-Site Design, Engineering and Launch Support.
Name:

Josh Forquer
Executive Vice President Sales and Technical Development

Address:

KIRCHHOFF Automotive USA Inc.

Sales & Engineering Office

2600 Bellingham Drive, Suite 400

Troy, Michigan 48083

USA

+1 248 247 3745

Contact
Working and living in the region
Troy, a city in the state of Michigan, is the 11th largest city by population. Troy is located in the heart of Oakland County, and is one of the nine county regions designated as the Detroit Urban area. Ranked as the safest city in Michigan, and located only 20 minutes from the city of Detroit with access to major freeways, it offers residents and businesses a tremendous competitive advantage including attractive neighborhoods, excellent schools, prime shopping and employment opportunities. Metro Detroit is an important source of engineering and high tech job opportunities. As the home of the "Big Three" American automakers (General Motors, Ford, and Chrysler), it is the world's traditional automotive center, and a key pillar of the U.S. economy.
Many companies are headquartered here, or have key offices and facilities in Troy – and for good very reasons. They are close to a highly-trained, well-educated workforce. The Top of Troy building, known for being the tallest building in Troy, is 25 stories high and is a shining symbol of thriving commerce in the area. It can be seen for miles from much of the Metro Detroit area. Troy's business environment is progressive and diverse with a mix of major corporations and small local businesses. Located in the heart of Automation Alley, southeast Michigan's world-renowned technology cluster, Troy is at the center of global automotive technology and manufacturing. It is a major contributor to Michigan's ranking as one of the largest high-tech workforce employers in the country. Employers in Michigan are well known for making the highest demands on the qualification of their employees.
Furthermore, Troy also offers sufficient space and possibilities for year-round activities. With 900+ acres of parkland, it offers activities including soccer, baseball, tennis, volleyball, basketball, play structures, trails, shore fishing, picnic shelters, disc golf and an indoor/outdoor aquatic center. A highlight is the Lloyd A. Stage Nature Center which offers over 100 acres of forest, meadows, marsh and streams and four distinct nature trails to explore the great outdoors or provide a sense of inspiration and relaxation. Worth seeing and historically valuable is the Troy Museum & Historic Village. This includes ten historic structures in a charming two-acre village located in the heart of Troy.