Our plant in Lansing, USA
Facts
Building area: 13.471 m²
Year of foundation: 2014
KIRCHHOFF Automotive Lansing is a Just-In-Time (JIT) plant, which assembles several metal structure parts. For assembly, Lansing uses various welding techniques, as well as high-speed CNC bending. The products range from simple stampings to complex aluminium Cross Car Beams, formed from punched and extruded aluminum.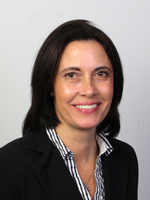 Name:

Missy Smith
Plant Manager

Address:

KIRCHHOFF Automotive Lansing Inc.

16325 Felton Road

Lansing, Michigan 48906

USA

Contact
Living and working in the region
Lansing lies about 85 miles north-west of Detroit, where the Cedar River flows into the Grand River. Founded in 1847, Lansing became the capital of Michigan. The name was taken from Lansing, New York, which was the home of one of the original settlers.
As the birthplace of Oldsmobile and the automotive center of Michigan, Lansing offers visitors a variety of car-related tourist attractions such as plant tours and automobile museums. However, Lansing has much more to offer. One attraction in particular is the award-winning State Capitol Building, which was completely restored in 1992 and impresses visitors with its glass-floored rotunda and hand-painted surfaces.
Several festivals take place in the Greater Lansing area throughout the year, making the city Michigan's festival capital. These include the Common Ground Music Festival, the East Lansing Art Festival, and the Great Lakes Folk Festival. Regardless of one's interests, there is always something to do in Lansing. Lansing residents are not the only ones who visit the festivals in droves. Tourists come from all over Michigan and further afield to attend the acclaimed music, art, and film festivals.
Whatever the time of year, the Greater Lansing area also offers numerous sporting opportunities. The Big Ten Conference is a popular competition in which the athletes of Michigan State University take part. The town's Class A Minor League Baseball team, the Lansing Lugnuts, also attracts the crowds.