Facts
Building area: 10.639 m²
Year of foundation: 2013
KIRCHHOFF Automotive in Waverly specializes in the production of cross members. On average, we produce 23 million stampings a year. In our assembly area, the following processes are performed by numerous robots and technologies: resistance welding, spot welding, arc welding (globular transfer welding), and MIG welding. Recently, the plant has begun tube forming and heat treating technologies as part of their continual growth.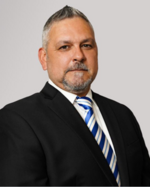 Name:

Frank Lujan


Address:

KIRCHHOFF Automotive Dallas Inc.

3901 W. Miller Road STE 200

Garland, Texas 75041

USA

Contact
Working and living in the region
"The inhabitants of Dallas, the heart of North Texas, take pride in this lively city that has a great deal to offer.
In 2014, Dallas was awarded the title of Best International Skyline by USA Today. The credits of the cult series "Dallas" brought the city worldwide fame.
Every year in September and October, the Texas Folklife Festival takes place in Dallas, bringing in around 3 million visitors. Alongside carousels, games, shows, and all kinds of food, the Big Tex Choice Awards are presented. The awards cover the two categories of "Best Tasting" and "Most Creative". Fried Gulf Shrimp Boil won "Best Tasting" in 2014, while "Most Creative" went to the Original State Fair Brew Funnel Cake Ale.
The more traditional Texas can be found in Fort Worth. Fort Worth is generally known as the "Cowtown" and it is also said to be the home of the Western. The Fort Worth Stockyards are one of the city's biggest attractions. They comprise countless shopping and entertainment venues, including Billy Bob's Texas, The World's Largest Honky Tonk."