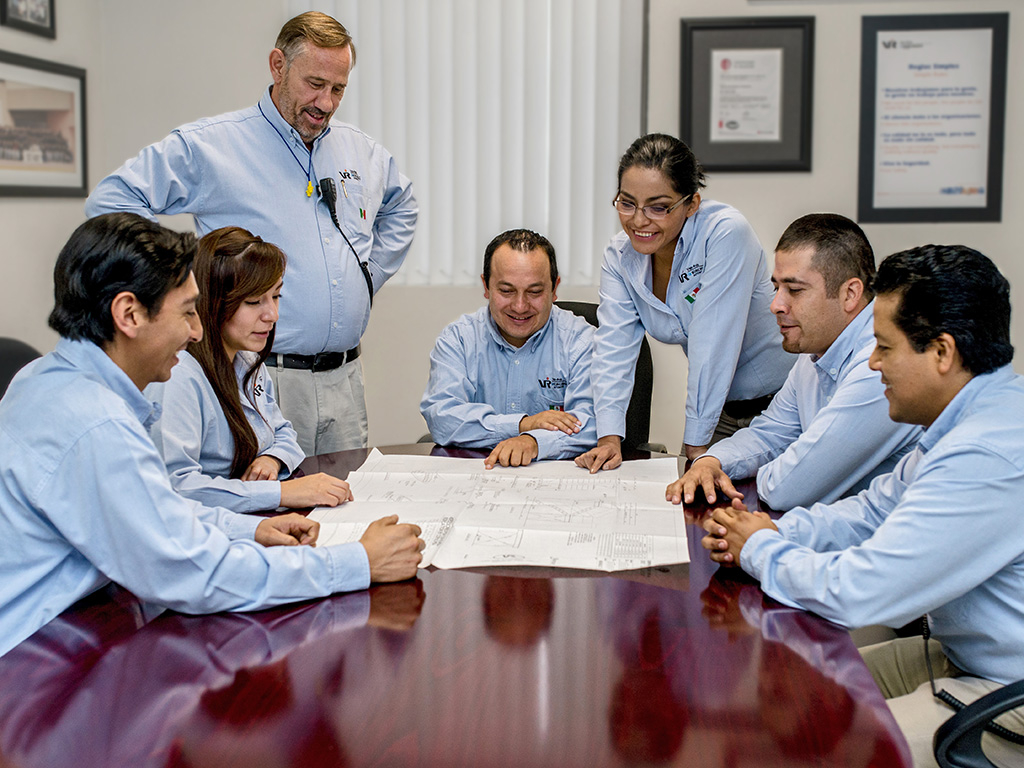 "A great team, a good working environment, and the trust of my supervisors—this is what motivates me anew every day."
Erika about her job
Erika is an Engineering Manager at the Querétaro location in Mexico. She has been with us for several years and has grown with her role.
My career path
"I started at the Company several years ago. At the beginning, I was the Coordinator for Sustainable Improvement, responsible for the optimisation of our internal production and processing procedures. I then spent some time as Project/Program Manager. Subsequently I was promoted to Engineering Manager, a position in which I feel very comfortable."
A varied assignment
"Every day is different. There are plenty of meetings. Whether in my department, amongst my colleagues, or in meetings in which we discuss product improvements and changes, communication is of greatest importance. Apart from that, I am often out and about in the factory, such as to check for myself the improved quality of our products following technical alterations."
"What do I enjoy the most? The freedom of my job! I enjoy the privilege of being able to make my own decisions. In doing so, I have also noticed the trust my colleagues and supervisors have in me and my abilities. That's really great and makes working in our team so much easier. We want to be successful, which is only possible through team work."