We Comply with Labor Regulations and Respect Human Rights
Fair Working Conditions and Respect for One Another
Discrimination, harassment and disrespectful behaviors at KIRCHHOFF Automotive are not tolerated. No one at KIRCHHOFF Automotive may be at a disadvantage, excluded, benefitted or preferred because of their race, ethnic background, gender, religion or ideology, handicap, age or sexual identity.
Respect for Human Rights
KIRCHHOFF Automotive prohibits the use of child or forced labor. Workers employed by KIRCHHOFF Automotive and its Suppliers, must be past the national legal age of compulsory schooling and statutory minimum working age. KIRCHHOFF Automotive respects the legally established minimum-wages, the principle of "equal pay for equal work" and complies with countries' applicable labor laws regarding working hours and holidays. KIRCHHOFF Automotive respects Employees' freedom of association and the rights to representation. Employees are expected to respect human rights in their areas of responsibility and require the same level of respect from the Company's Suppliers and other Business Partners.
Operational Safety and Health Protection
The adherence to the relevant safety rules is evident at KIRCHHOFF Automotive. All Employees are required to know and comply with applicable safety rules and ensure that others comply as well. Employees are expected to set an example by strictly applying the safety rules themselves and ensuring that others do the same, remaining cautious of accidents and/or risks and promptly acting to ensure that potential hazards are addressed immediately.
Integrity is the Foundation of Our Actions
Anti-Corruption
KIRCHHOFF Automotive does not tolerate any corruption or commercial bribery. In the course of performing their duties, KIRCHHOFF Automotive Employees and Suppliers are expected not to influence their Business Partners or be influenced in an illegal way by offering, giving, accepting or receiving bribes. All KIRCHHOFF Automotive Employees are required to comply with the Company's anti-corruption policy and to follow the anti-corruption guideline.
Fair Competition / Anti-Trust
KIRCHHOFF Automotive does not accept, and expects the same from its Business Partners, collusive pricing or any form of unfair distortion of competition. The Employees, who in the course of their duties negotiate and make agreements with the Company's Customers, Suppliers or Competitors, are obliged to know and comply with the requirements of applicable competition and anti-trust laws in order to maintain ethically justifiable relationships.
Conflict of Interest
Business activities and decisions undertaken by the Employees have to meet KIRCHHOFF Automotive's best interest and must not be influenced by personal interest and relationships to Suppliers, Customers, Competitors, other Employees or persons related to the Employee.
Intellectual Property
Intellectual property is recognized as, but not limited to: patents, trademarks, copyrights, designs, models, samples and business intelligence such as expertise or information entrusted by Customers or Suppliers. All KIRCHHOFF Automotive Employees and Suppliers must make sure to protect KIRCHHOFF Automotive's intellectual property against access by unauthorized Employees and third parties.
International Trade Agreements and Sanctions
Governments and international organizations may impose temporary restrictions such as embargoes or economic sanctions, affecting certain business transactions which apply to countries or individuals. KIRCHHOFF Automotive respects international regulations and does not make transactions, nor deal with goods or technologies, affected by restrictions.
Responsible Sourcing of Raw Materials
KIRCHHOFF Automotive and its Suppliers shall exercise due diligence with respect to the sourcing and extraction of raw materials, including conflict minerals. The procurement and use of raw materials that have been obtained illegally or through ethically reprehensible or unreasonable measures must be avoided. This also refers to the sourcing and extraction of raw materials and applies to environmental protection, including chemicals management, and respecting human rights.
Counterfeit Parts
KIRCHHOFF Automotive requires its Suppliers to develop, implement, and maintain effective methods and processes to detect and minimize the risk of introducing counterfeit parts and materials into our supply chain. If detected, the Suppliers are expected to establish effective processes to quarantine the product and notify the recipients of counterfeit product.
Our Company's Data and Information Management is Clear and Transparent
Financial Responsibility
At KIRCHHOFF Automotive the essential business processes are documented in a proper manner and relevant financial information is recorded to faithfully reflect the business operations with complete reports. Employees who, in the course of their duties record or submit accounting or financial data, calculate and transmit indicators, or manage and circulate any other type of information, must ensure that said data, indicators and information are accurate, reliable and sincere.
Disclosure of Information
KIRCHHOFF Automotive employees who in the course of their duties communicate with the Company's Stakeholders regarding financial and non-financial information, are obliged to proceed openly and in accordance with applicable laws and regulations.
Confidentiality
All KIRCHHOFF Automotive Employees, as well as the Company's Suppliers, are required to protect any confidential information (documents, digital data) whether they are generally acquainted or Employees have been provided access explicitly. Employees and Suppliers are expected to consider and comply with the company's policy, guidelines and contracts on information security and confidentiality.
Privacy
Actions against Employees' privacy, family, home or correspondence, and attacks upon an Employee's honor or reputation, are prohibited. KIRCHHOFF Automotive takes the protection of its Employees' personal data very seriously. In accordance with the countries' data protection laws, the personal data of the employees is processed only to the extent necessary for employment relationships.
Nature and Biodiversity is Important to Us and to Future Generations
Environmental Responsibility
KIRCHHOFF Automotive Employees as well as the Company's Suppliers, must comply with the laws and regulations of the country in which they work regarding environment protection and energy management.
In the course of performing their duties, Employees are expected to consider and comply with the Company's policies and guidelines on preservation of natural resources, energy consumption and managing waste while making sure that Suppliers and other business partners comply with the requirements on environment protection.
We Ensure Employees Have Access to Open and Respectful Communication
Protection of Identity and Non-Retaliation
In case of doubt on the fulfillment of the above commitments and to avoid inadmissible activities, the Employee must contact a direct superior/manager or if in justified circumstances, the Compliance Delegate relevant to the company.
KIRCHHOFF Automotive assures that all Employees who provided a grievance report, are protected against threats, harassment or other adverse actions by the Company. No whistleblower has to fear a termination of employment.
J. Wolfgang Kirchhoff
Global Chief Executive Officer

Stefan Leitzgen
Global Chief Operating Officer

Hagen Reck
Global Chief Financial Officer

Dr. Thorsten Gaitzsch
Global Chief Technology Officer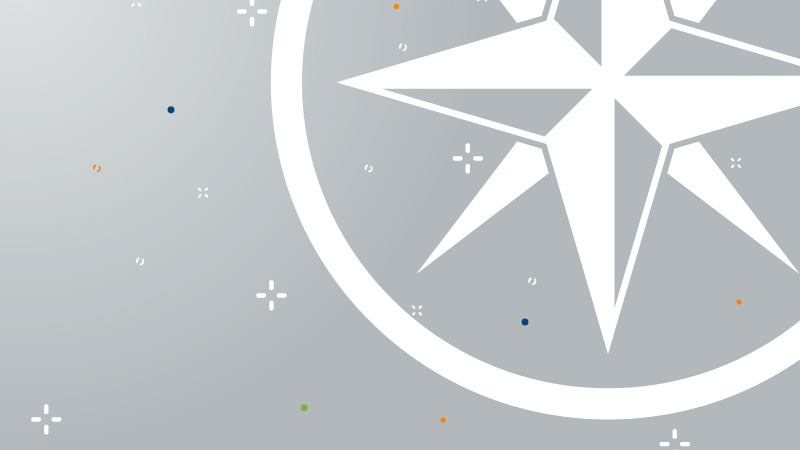 Information on Whistleblowing for External Persons or Entities
KIRCHHOFF Automotive provides External Persons or Entities with the possibility to report incidents that breaches ethical principles established in the KIRCHHOFF Automotive Code of Conduct, other Company policies and procedures, or violates the law.
To report incidents, you can use the following contacts:
1. GlobalCompliance Expert
Phone: +49 151 1727 5269 (Monday to Friday from 8:00 to 16:00 CET)
E-Mail: compliance@kirchhoff-automotive.com
available languages: German and English
2. Ombudsman
Contacting with our Ombudsman you can decide if you want to remain fully anonymous vis-à-vis KIRCHHOFF Automotive or not.
Ph.D. Tobias Eggers – external qualified lawyer
Phone: +49 231 9580 6812 (Monday to Friday from 8:00 to 19:00 CET) ·
E-Mail: eggers@park-wstr.de
available languages: German and English
Here you can find further information about Privacy declaration for whistleblowing.
Sustainability Report
Sustainability has always been an essential core of the family-owned company KIRCHHOFF Group founded in 1785. KIRCHHOFF Automotive which is the largest division of KIRCHHOFF Group, will therefore continue to change in the direction of sustainable products and value creation processes in the future. This will be documented in future editions of this report.
UN Global Compact
KIRCHHOFF Automotive is a member of the largest worldwide initiative of socially engaged companies and other stakeholders, the UN Global Compact. It is a strategic initiative for companies who commit themselves to upholding the ten universally acknowledged principles in the fields of human rights, labor, the environment, and anti-corruption in all their business activities and strategies.