Corporate Governance
In the era of globalization, which exhibits a very dynamic development of business relationships world-wide, we have to ensure that our Company's management systems are sufficient to cope with challenges regarding Sustainability and Corporate Social Responsibility (CSR).
In order to meet requirements of social, political and business environments, we as shareholders of the company in the year 2015 have defined and communicated to all employees, our Vison & Values which acts as a framework for the corporate social responsibility policy for KIRCHHOFF Automotive (KA).
Now we will proceed further toward the development of an innovative management system that is based on sustainability and aimed towards transparency and dialogue with stakeholders.
The management board of the company established the Code of Conduct as the enhancement and continuity of shareholders' Corporate Social Responsibility policy.
The purpose of this KIRCHHOFF Automotive Code of Conduct is to foster environmental responsibility, fair and healthy working conditions, as well as ethical and sound business relationships (referred to as: environmental, social, governance – ESG) in the whole KIRCHHOFF Automotive organization.
With this purpose, the KA Code of Conduct outlines commitments of the KIRCHHOFF Automotive organization and principles that KIRCHHOFF Automotive Employees and external Business Partners, such as Suppliers, are expected to observe.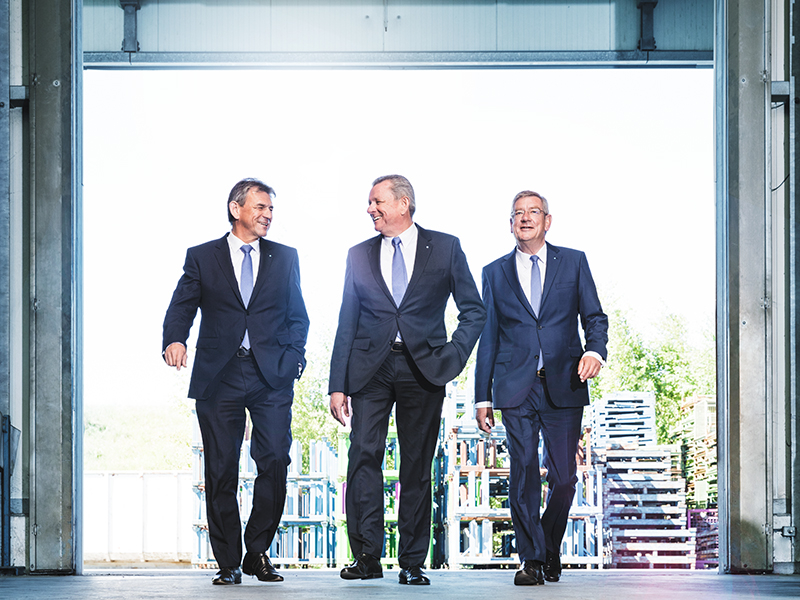 f.l.t.r.: Dr Johannes Kirchhoff, J. Wolfgang Kirchhoff, Arndt G. Kirchhoff